Krystyna Janda - Woman of Iron
Krystyna Janda is one of the most popular and accomplished actresses in Poland. In 1990 she won the Golden Palm for Best Actress for her role as Antonina Dziwisz in Ryszard Bugajski's Interrogation. "I had a small hunch only when a man approached our group and asked us how to pronounce the name "Janda". But I thought maybe they would be reading out the nominations or just listing the cast of the films" said the actress in the conversation with Ola Salwa for the special issue of biweekly Viva! Polish Cinema at the 70th Cannes International Film Festival.
Ola Salwa: How do you recall your winning night during the 43rd Cannes Film Festival when you were honored with the Golden Palm?
Krystyna Janda: I was not prepared for the award at all. I came to Cannes for the presentation of Interrogation and returned to Poland immediately. I had a small child and we were staying in the countryside. A few days later, the producer's representative found me in that village in the woods, and told me that I had to, or should, go back to Cannes. I thought that maybe the producer – Janusz Morgenstern – and the director – Ryszard Bugajski – wanted me to be at the closing of the festival. It never occurred to me that I could get a prize. I really did not want to go as it was not a good time. The baby was tiny, and shortly afterwards it turned out that I was pregnant again. But I thought I had to fulfill my duty towards the producer and Polish cinema so I went there. Besides, the movie and the role were really important to me. I arrived in Cannes two hours before the ceremony. I looked around the Croisette for a hairdresser, and finally went to the hotel. And… I fell asleep right away. The phone woke me up, saying that I had to go to the gala. I quickly got dressed, brushed my hair and ran to the car that was supposed to take me to the red carpet. I was told I could not go there on foot. All this was quite traumatic and stressful. And what's more, I had brought with me from Poland that lovely feeling of tiredness from being a pregnant.
And still you did not suspect anything?
The gossip going around was that the favourite was Inna Churikova, who was starring in the film Mother by Gleb Panfilov. I had a small hunch only when a man approached our group and asked us how to pronounce the name Janda. But I thought maybe they would be reading out the nominations or just listing the cast of the films. And then I heard my name as the best actress of the festival. I could not believe it. The Golden Palm. The dream of all European actors. I was in shock. I did not have a "thank you" speech prepared. There is a recording of that moment on the Internet and you can see that I was in a panic.
Did the emotions subside at the banquet?
No, because I did not go to it. I was giving interviews, along with the other winners, until two in the morning. And then at six or seven in the morning I left for Poland.
Do you remember what the journalists were asking about then?
They definitely asked what was going to happen with Poland.
It was May 1990, less than a year after communism had ended.
I was also asked about my professional plans. But I replied that for the next two years I would not be working for family reasons.
Poland was then naturally attracting a lot of interest, Polish cinema as well. At the Cannes Film Festival, there was a famous photo taken, of Andrzej Żuławski, Andrzej Wajda, Agnieszka Holland, Roman Polański, Ryszard Bugajski and Krzysztof Kieślowski standing against the background of the Polish flag.
Polish artists were catching everybody's interest at that time. They were also recognised in Cannes, and not only Polański and Żuławski, who both lived in France. First and foremost, it was Andrzej Wajda who stirred the emotions.
But also several others, who had been making films behind the Iron Curtain for years: Krzysztof Kieślowski, Agnieszka Holland, Filip Bajon and others cooperating with producers from Germany and France. We were in Cannes with Mrs. Regina Ziegler, Tony Molière and producers from Switzerland and Portugal. I myself in the 1980s and 1990s appeared in films in France, Germany and Switzerland. I performed a total of 10 roles outside of Poland, some of which were also awarded at other festivals.
Polish cinema was not closed to Europe?
Definitely not. After Man of Marble by Andrzej Wajda, which was made in 1976, filmmakers from Poland often worked abroad. There were always new ideas for collaboration. In Cannes, we also talked about future projects – Polish-German, Polish-Swiss ones.
Shortly after you received the Cannes award, Krzysztof Kieślowski made his Three Colours trilogy and The Double Life of Veronique in France.
After the Polish-German Decalogue series, Kieślowski was a "star". He was the talk of the town. And he just sat there and resented everybody for this "interest". He did not like to be in the spotlight. I feel like laughing when I recall it. He was upset about it – in one place he could not smoke, in another people would pester him. Someone always wanted something from him, such as an autograph or a picture together. I remember how angry he was that there were constant banquets which he really did not want to attend. And most of all, he did not want to answer questions about what film he was working on then.
And how do you remember Cannes?
I used to laugh that I did not fit in because I was not tanned. I always came to this festival for one day – either straight from a movie set or from a theatre performance. Usually tired. Back then too. And neither Interrogation nor I were quite in the Cannes style! Though I really like this "style", and the festival and its history, and also the list of winners is impressive and wonderful. I remember that some viewers, after leaving the cinema, accosted me on the Croissette and thanked me for their "evening". I was surprised that those tanned, happy, smiling ladies eating ice cream or drinking champagne were thanking me for their evening. After a screening of "Interrogation"? It did not make sense for me at all.
But why? The Cannes programme often features hard-hitting films. The festival never avoided those. Not to look too far – for example Mephisto by István Szabó, where you played one of the main roles.
The Cannes grandeur – the sun, palm trees, fireworks – did not connect for me with what Interrogation was about or the conditions in which we made it. Nor with the legend surrounding the film. For nine years, that is, from the making of the film to the fall of communism, it circulated only in underground screenings, shown in churches or in homes. The filmmakers were interrogated afterwards, and the director was blacklisted for years. During martial law, I live interpreted Interrogation into French for various people, journalists, foreign correspondents, even the ambassador of France – several dozen times. I did not have a good copy of the movie – there was no music, and there were marks on the picture. When the Security Services interrogated me, they said they knew Interrogation because the movie had been shown to them as a "training film". Training in hatred. So the context was traumatic and it had nothing to do with the Cannes atmosphere. I would add that every year, for eight years, the festival invited the film to the competition, but only in 1990 could it be shown. We are grateful to Cannes for their touching loyalty to this film.
That was your first stay in Cannes. You came back to the festival seven years later, in 1997.
Yes, I could not come with Man of Marble, Man of Iron or any of the Swiss or German films I had roles in due to work commitments. On the occasion of the 50th edition of the festival, I was invited along with other Golden Palm laureates to come and have a group photo taken together. I came again for a brief visit and again I almost missed the gala. When I stood on the red carpet, I heard someone announcing through the speaker: "Krystyna Janda, actrice-fetiche de Andrzej Wajda". It surprised me to be referred to in this way as, after all, I had won the Golden Palm for my role in Interrogation by Ryszard Bugajski. Some time later, I received a gift of a film encyclopedia and my entry started with the words "actrice-fetiche de Andrzej Wajda" and so that is how I am referred to in all studies on cinema. I feel very good about that.
In all, you appeared in five of his films and, in total, you worked with him for thirty-three years. What do you most strongly associate Andrzej Wajda with?
With unconventionalism, creation, truth, greatness. Everything Andrzej did was related to art and to Poland. He was a great authority, an artistic and moral one, a singer of Polishness. A rational romantic. Polish art, theatre, film, political and social life would be different and much, much poorer without Wajda. Undoubtedly, he had a special attitude towards me. When he was preparing for The Conductor, in which he said he had no role for me, he came to my house and talked to my then-husband, actor Andrzej Seweryn. They sat at the table and talked about the screenplay, and I was playing with my little daughter at the other end of the room. When the conversation was over, he came up to me and said, 'Why am I looking for another actress for The Conductor? After all, you are a woman!' Then we both burst out laughing.
The "discovery" that you are a woman is related to the fact that…
In Man of Marble I was supposed to play… a boy. Of course not literally. Before Man of Marble, there had been no film in Poland where a woman had been the "driving force" and where her feelings had not even been mentioned. Today, there are a lot of such dynamic, strong-minded actresses but in those days it was a novelty. Apart from me, in Europe there were also several artists representing that generation – Barbara Sukova, Hanna Schygulla, Inna Churikova and Ludmila Gurchenko. Then came the wonderful Katharina Thalbach. But it fell to me to represent activity and the Solidarity generation. I remember when Andrzej asked me – can you play a man? After all, he had seen me at a theatre rehearsal of The Picture of Dorian Gray when I played Dorian.
Agnieszka, the only "man" you have ever played, returned in the Golden Palm-winning Man of Iron. Andrzej Wajda often said that this was the only film he made to order. He was asked to make it by the workers of the Gdańsk Shipyard. There will be a special screening of Man of Iron at this year's festival.
It was a terribly difficult movie for Andrzej as he had nothing: no guns, tanks, uniforms, military or police help. He was not given anything, and he only had smoke. That's why I had to tell the story of the most important street events in my monologue in prison. He had no choice. Making this movie was for him an act of heroism. The film was made half a year after the events it talked about, namely, the strikes at Gdańsk Shipyard in August 1980. He felt the responsibility towards history and towards his fellow Poles. We filmed the summer scenes in winter 1981 because we could not wait any longer. Andrzej felt anxious, he sensed that we should hurry with the shooting as soon we would not be able to shoot the film at all. He was right, because on 13 December of the same year, not much later, martial law began.
You all worked at an incredible pace.
As if we had a temperature of 39.9 degrees, from rapture and tension. Every day, people from Solidarity would come up to Andrzej to tell him their stories, which were then worked on during the night for the next scenes. They showed their scars from gunshot wounds, and Solidarity badges made of gold, proudly worn on their chests. On the streets, workers would come up to us and threaten us that if we made a false film, they would hang us from the lampposts. There were also some people, communist secret police, who said that Lech Wałęsa and the other strikers were Soviet agents. Not to mention the fact that there were plenty of informers around us. Andrzej took this huge responsibility upon himself.
And he won the Golden Palm. By the way – where do you keep your statue?
Nowhere, because I don't have one.
?!
Actors just receive a diploma. And that is hanging on the wall in my library.
19.05.2017
Człowiek z żelaza
Fot. Studio Filmowe Zebra
Fot. Studio Filmowe Zebra
Fot. Studio Filmowe Zebra
Fot. Studio Filmowe Zebra
Fot. Studio Filmowe Zebra
Fot. Studio Filmowe Zebra
Fot. KinoRP
Fot. Studio Filmowe Zebra
Fot. Studio Filmowe Zebra
Fot. Studio Filmowe Zebra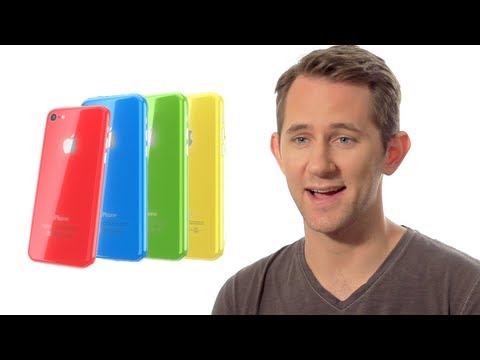 Fot. Studio Filmowe Zebra
Fot. Studio Filmowe Zebra
Fot. Studio Filmowe Zebra
Fot. Studio Filmowe Zebra
Fot. Studio Filmowe Zebra
Fot. Studio Filmowe Zebra
Fot. KinoRP
Fot. Studio Filmowe Zebra
Fot. Studio Filmowe Zebra
Fot. Studio Filmowe Zebra