"Loving Vincent": a Worldwide Success
Twój Vincent (Loving Vincent), a feature animation directed by Dorota Kobiela and Hugh Welchman and co-financed by the Polish Film Institute, has had a phenomenal week. In addition to winning the European Film Award and being nominated for the Golden Globes, the film has become a worldwide box-office hit, with over $23,000,000 to date.
According to The Numbers website, Twój Vincent (Loving Vincent) has made over $23,000,000 around the world, including over $5,000,000 in the United States. This co-production between Poland and the UK has also become popular in China ($5,660,000), South Korea (over $2,400,000), the UK and Italy (the film has made over $2,000,000 in these two countries). Sold to over 130 territories, Twój Vincent (Loving Vincent) is due for a theatrical release in Germany (December 28), Singapore (January 18), and Denmark (March 15).
Polish Premiere on October 6
Twój Vincent (Loving Vincent) had its world premiere in Main Competition at the Annecy Animated Film Festival, winning the Audience Award. The film went on to receive the award for Best Animated Film at the Shanghai International Film Festival. The film was also shown at the opening ceremony of the 42nd Polish Film Festival in Gdynia, screening in Main Competition. Twój Vincent (Loving Vincent) was released theatrically in Poland on October 6, 2017. Distribution in Poland is handled by Next Film.
Through 65,000 hand-painted frames, Twój Vincent (Loving Vincent) tells the story of the life and death of Vincent van Gogh, one of the world's most acclaimed painters. Told as an investigation into the death of the artist, the story brings to life over 100 of van Gogh's paintings.
"The idea came from a need for bringing together two art forms — painting and film — and telling the story of an artist through his art, brought to life through animation. Vincent van Gogh as an artist has fascinated me from the early days of my own path as an artist, which is why I wanted to use his works to tell the story of the painter himself and embark on this exceptional journey through his works, by giving them a new dimension and discovering their inner dynamics," said director Dorota Kobiela in an interview for the Polish Film Institute.
Commercial and Artistic Success
In addition to its box-office success, which according to Variety's John Hopewell is "an impressive and rare achievement for an independent animated art film," Twój Vincent (Loving Vincent) has also gained acclaim among film critics, and to date has been nominated for the Critics' Choice award, awards of the Detroit Film Critics Society and the Los Angeles Online Film Critics Society, as well as three nominations for the prestigious Annie Awards for animated films. In early December 2017, the film received the award for Best Feature Film at the 5th Ajyal Youth Film Festival for young audiences.
Twój Vincent (Loving Vincent) has also been getting good press in print and online, including IndieWire, where in his article How the 'Loving Vincent' Animated Van Gogh Experiment Paid Off Bill Desowitz meticulously describes the filmmaking process and analyses the reasons for the film's success, dubbing it "a uniquely immersive animated experience". In another IndieWire piece called 'Loving Vincent': How an Unknown Distributor Beat Its Competitors to Find This Runaway Hit, film critic Tom Brueggemann focuses on the film's US distribution by Good Deed Entertainment and calls Twój Vincent (Loving Vincent) "the surprise animated indie hit of the season" and an "innovative experiment". From January 16, the film will be available on Amazon, where it has already been named one of the most anticipated releases.
The popularity of Twój Vincent (Loving Vincent) along with celebrations of the 70th anniversary of Polish animation, have sparked a wave of interest in Polish animation, resulting in a number of publications in industry press. Many journalists emphasise that after a box-office success and prestigious accolades, Twój Vincent (Loving Vincent) is in a good place to receive an Oscar nod in the Best Animated Feature category. Oscar nominations will be announced on January 23, 2018.
Marta Sikorska
Translated by Karolina Kołtun
14.12.2017
Twój Vincent
Twój Vincent. fot. materiały prasowe
Twój Vincent. fot. materiały prasowe
Twój Vincent. fot. materiały prasowe
Twój Vincent. fot. materiały prasowe
Twój Vincent. fot. materiały prasowe
Twój Vincent. fot. materiały prasowe
Twój Vincent. fot. materiały prasowe
Twój Vincent. fot. materiały prasowe
Twój Vincent. fot. materiały prasowe
Twój Vincent. fot. materiały prasowe
Twój Vincent. fot. materiały prasowe
Twój Vincent. fot. materiały prasowe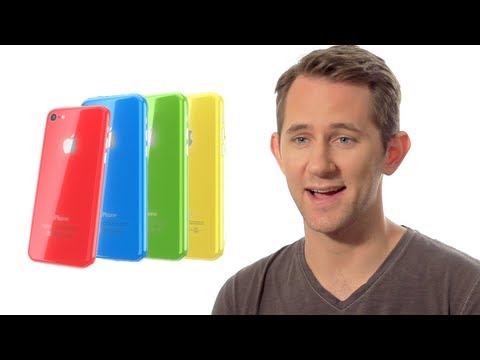 Twój Vincent. fot. materiały prasowe
Twój Vincent. fot. materiały prasowe
Twój Vincent. fot. materiały prasowe
Twój Vincent. fot. materiały prasowe
Twój Vincent. fot. materiały prasowe
Twój Vincent. fot. materiały prasowe
Twój Vincent. fot. materiały prasowe
Twój Vincent. fot. materiały prasowe
Twój Vincent. fot. materiały prasowe
Twój Vincent. fot. materiały prasowe
Twój Vincent. fot. materiały prasowe
Twój Vincent. fot. materiały prasowe